Create DCS from Git Repository
You can create a DCS project from Git repository. Public repository and Private repository are both supported.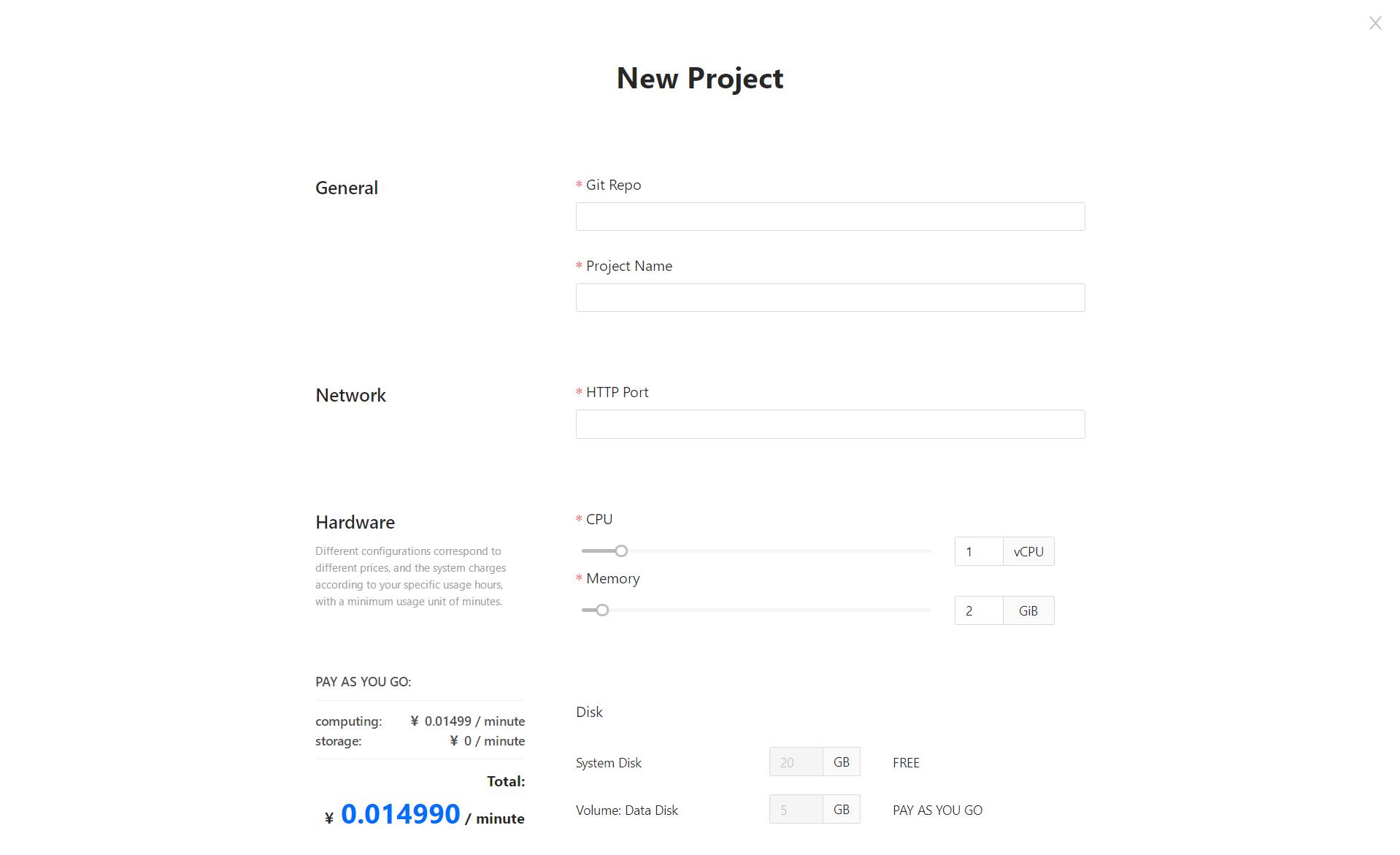 When you fill in a private repository address, a prompt message will display "You cannot access to this branch. Please make sure that you have entered it correctly! If you need to use a private repository, please click here to authorize".
Click it. And you will access account settings. Click the third-party authorization link to complete the authorization process for private repository (GitHub, GitLab, Gitee).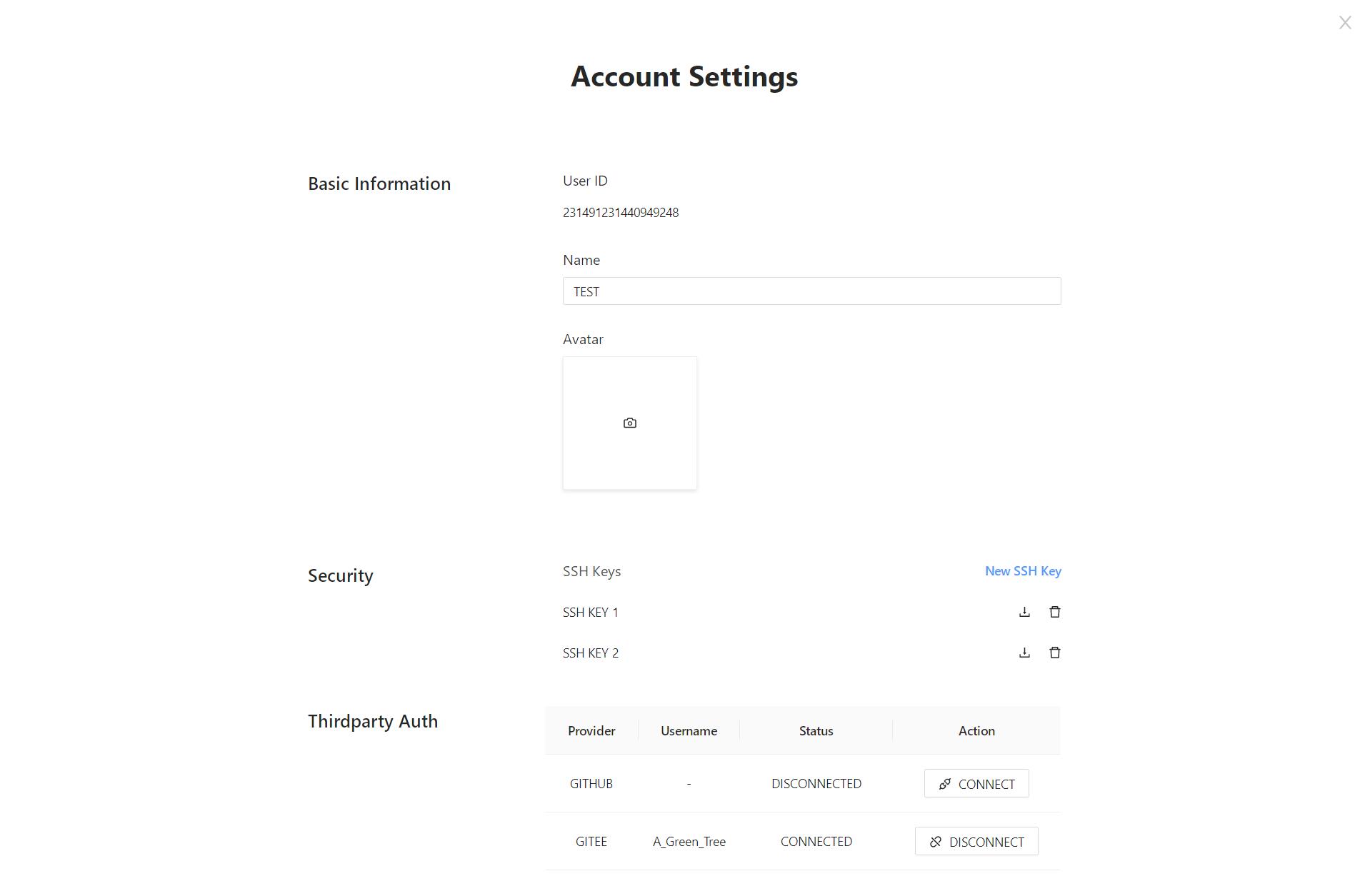 Once the environment is created, you can choose your preferred IDE to connect to the environment and develop the project.