Quickstart
TeamCode Dashboard
Register for a TeamCode account. Visit dashboard with fully initialized organization and workspace.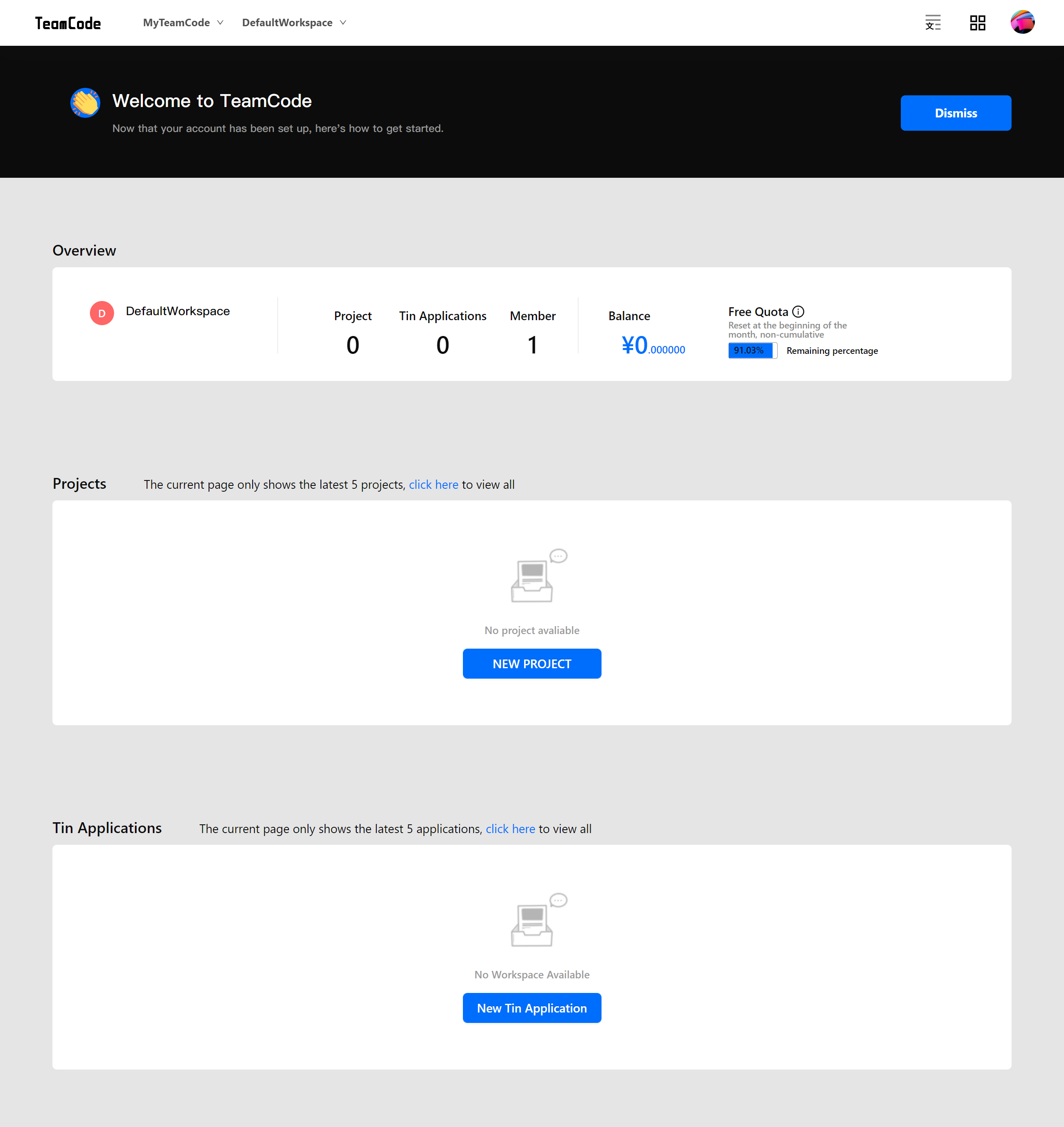 Create Tin Application
Click "Create New Application" and choose "Docker Image".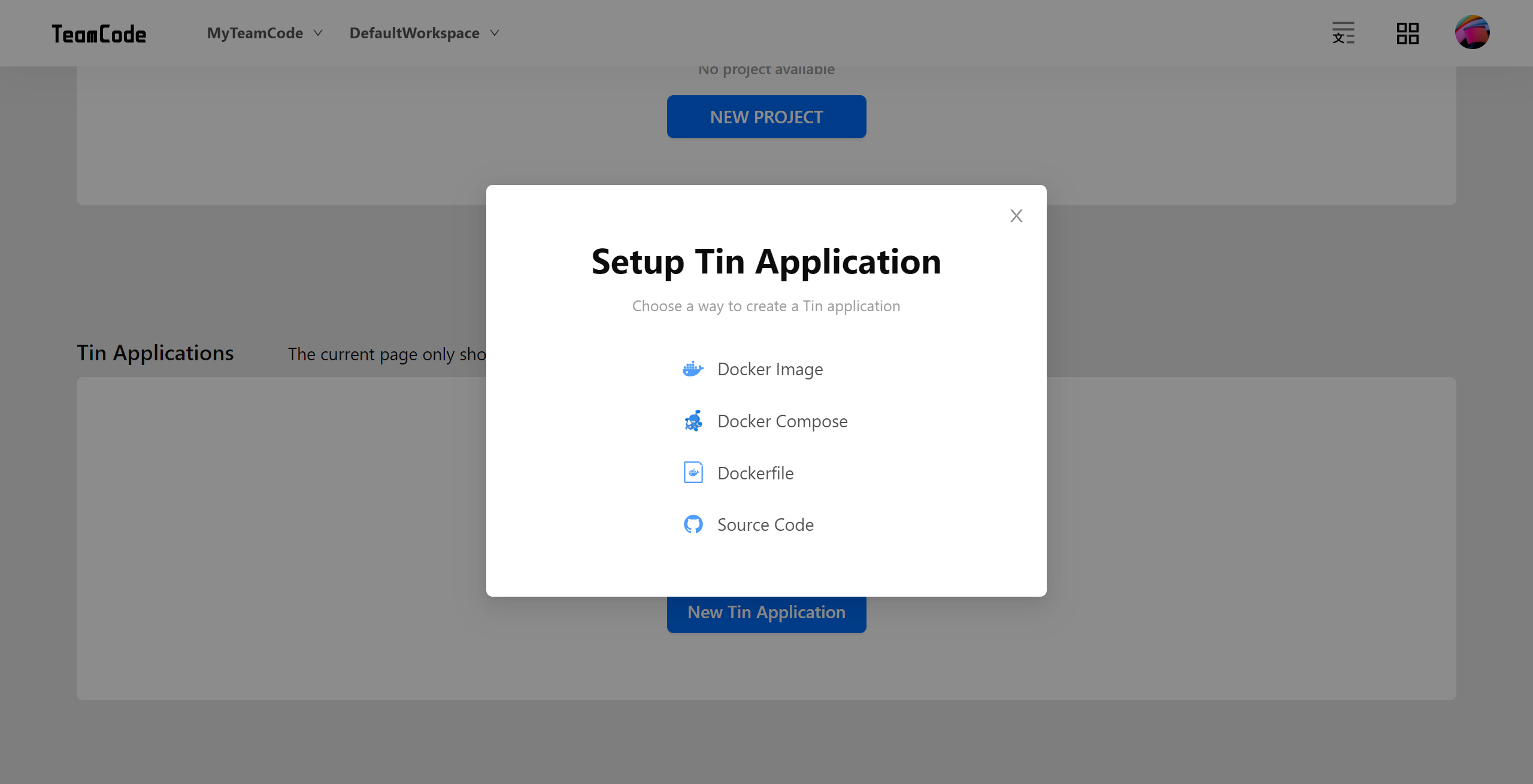 You may choose to fill in the information as shown below.
Name the application WordPress. Define its version as 0.1. Use kishitat/wordpress-all-in-one as the source.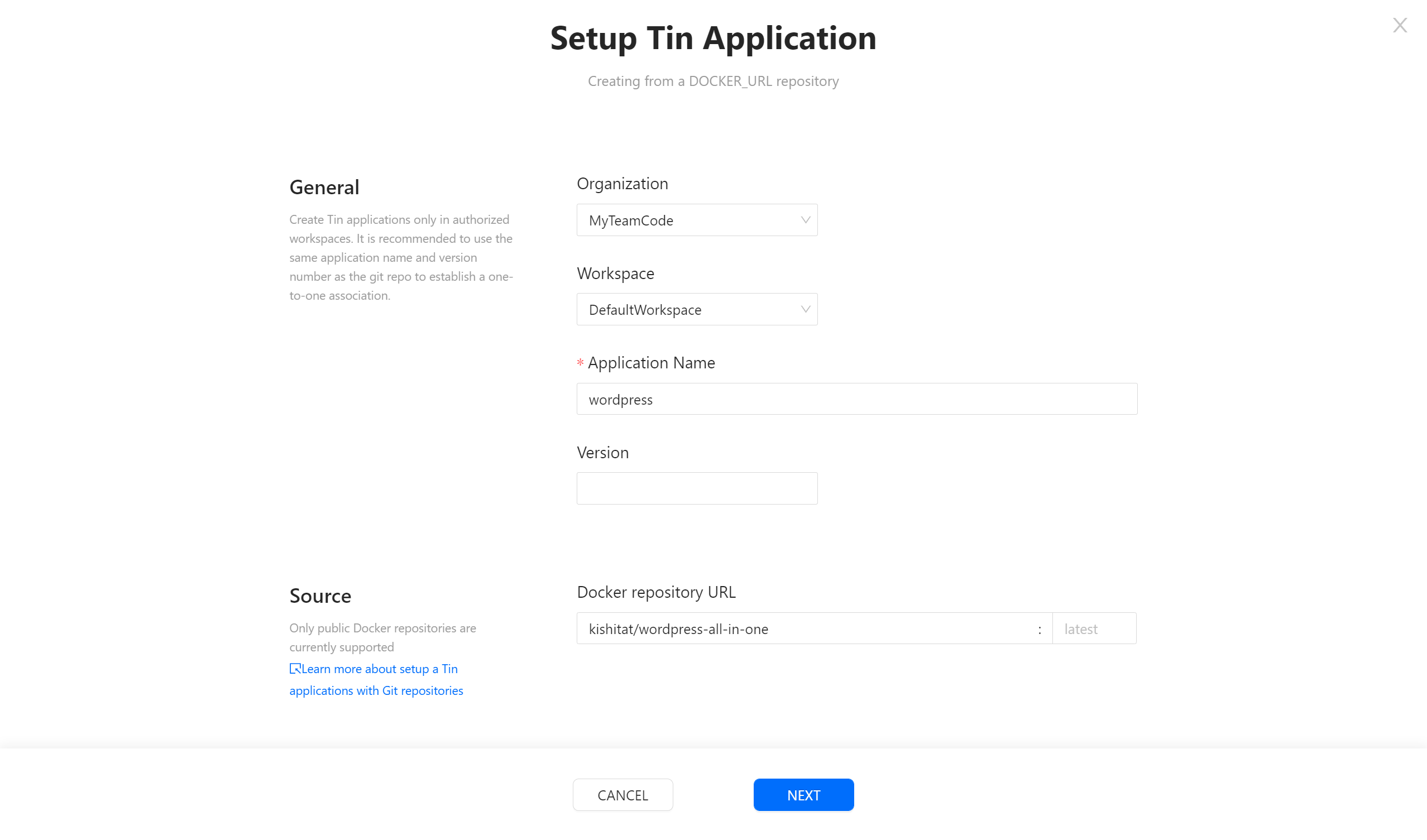 Use 8080 as the application port and click the "Next" button.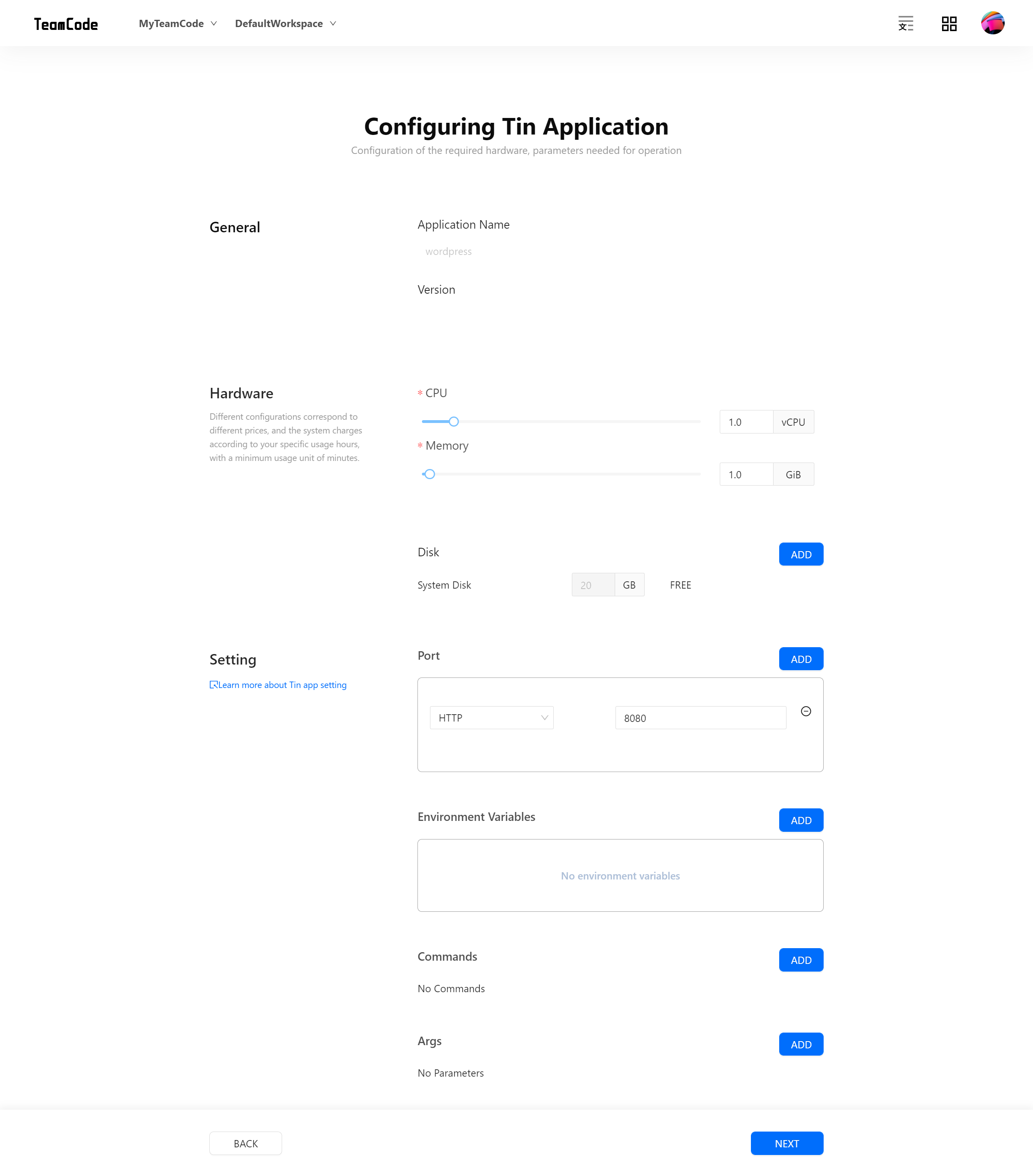 The application has been created successfully.

Run a Tin Application
Click "Run Now" to start the application and see the logs.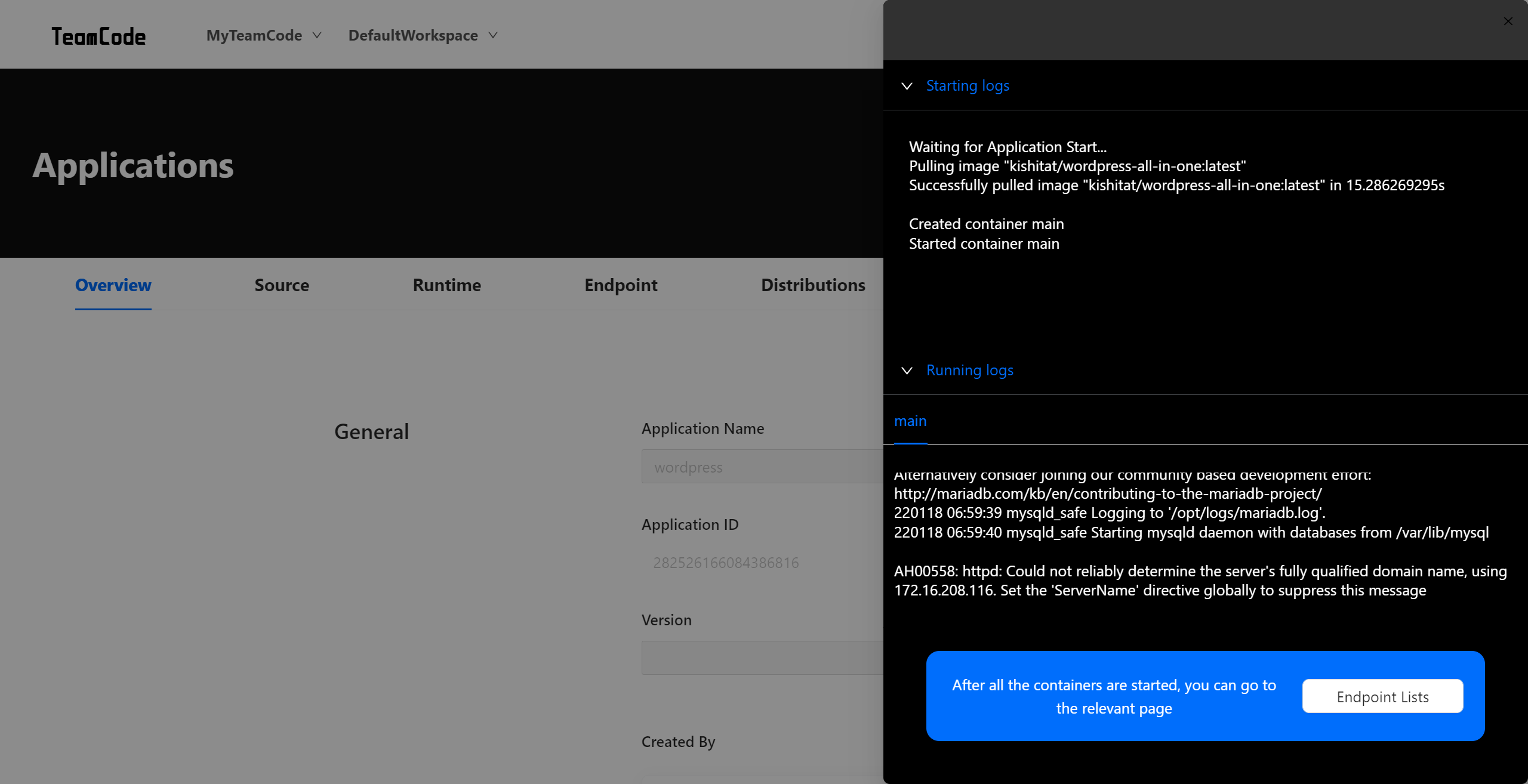 View the running status of the application in real time through the logs.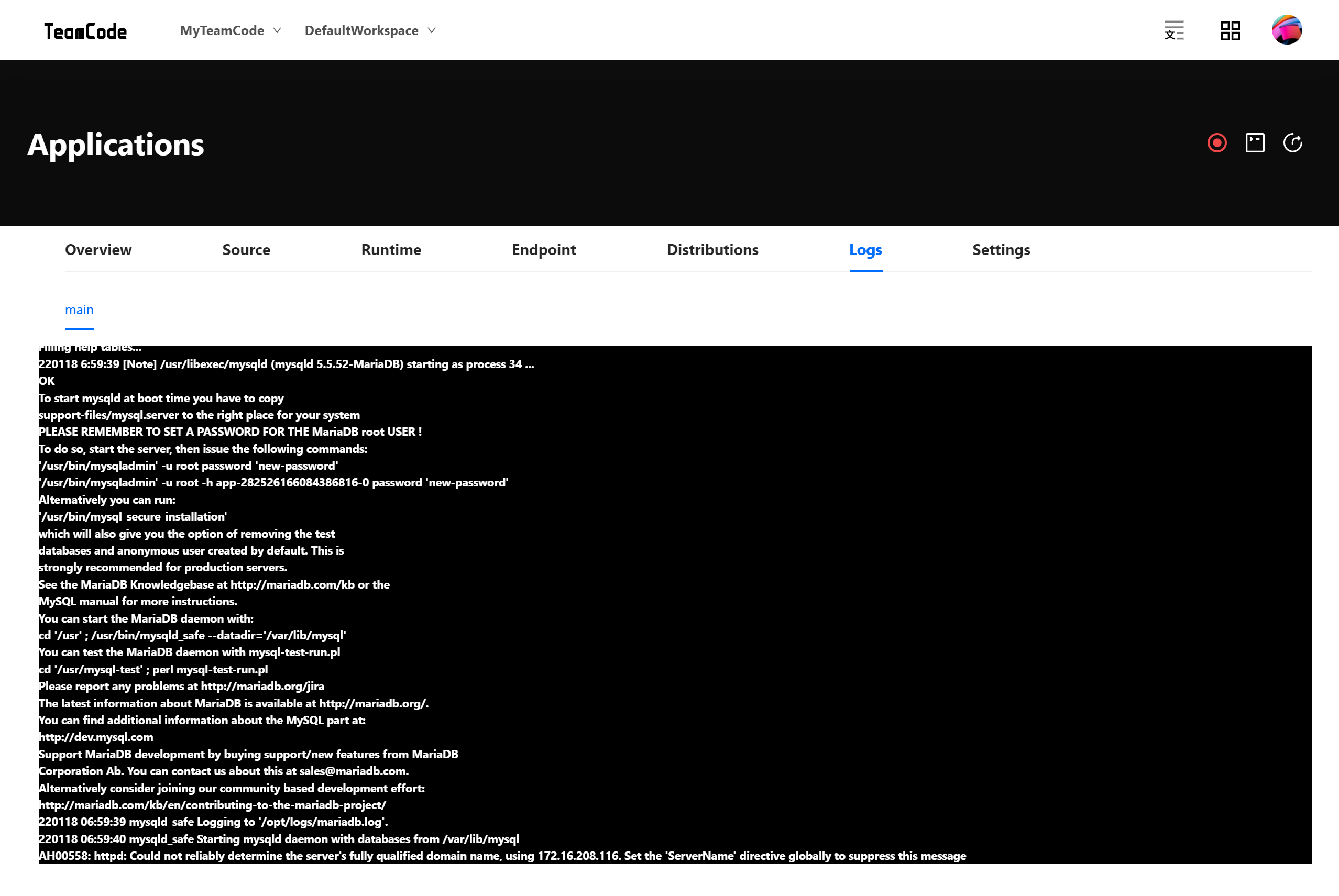 Access to the Tin Application
The application can be accessed through the URL displayed on the Application Endpoint page.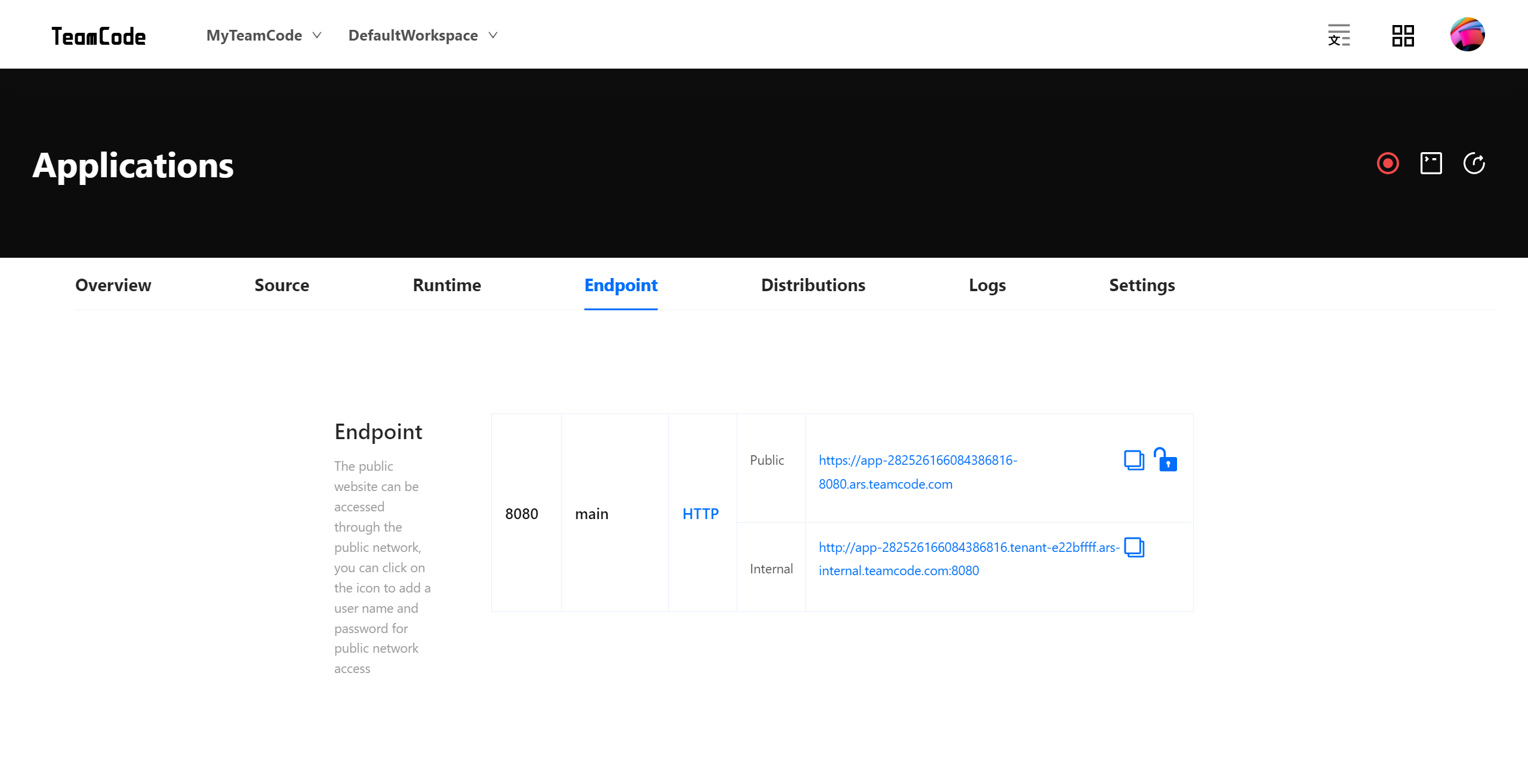 The application is ready to go!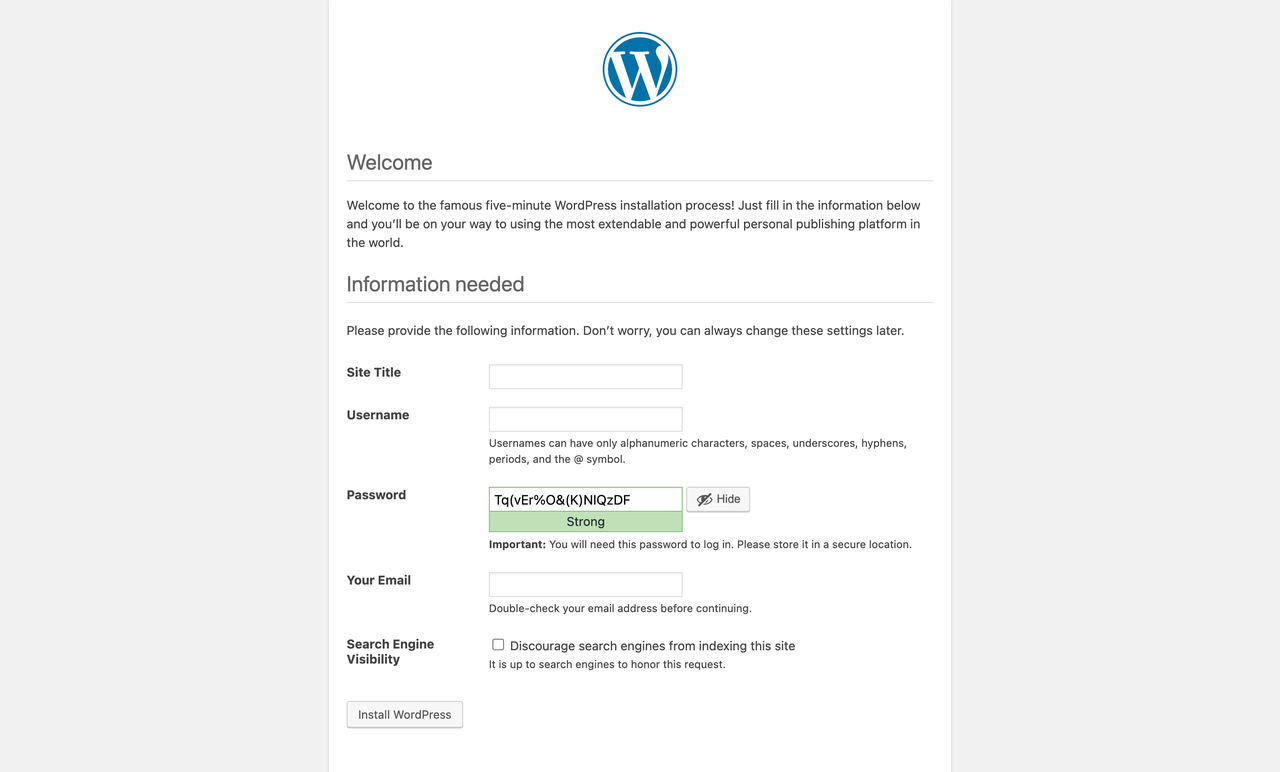 Operate Tin Application
In addition, you can click the button in the image below to open a new window and enter commands in the window to operate the application.