Quickstart
Welcome to TeamCode. In just three steps you can experience a project:
Select the source (Git Repo, Docker Repo or manually input Dockerfile), fill in the URL and branch.
For example: Git address: https://github.com/miotech/kun-scheduler

Branch:master

Build Mode:Docker Compose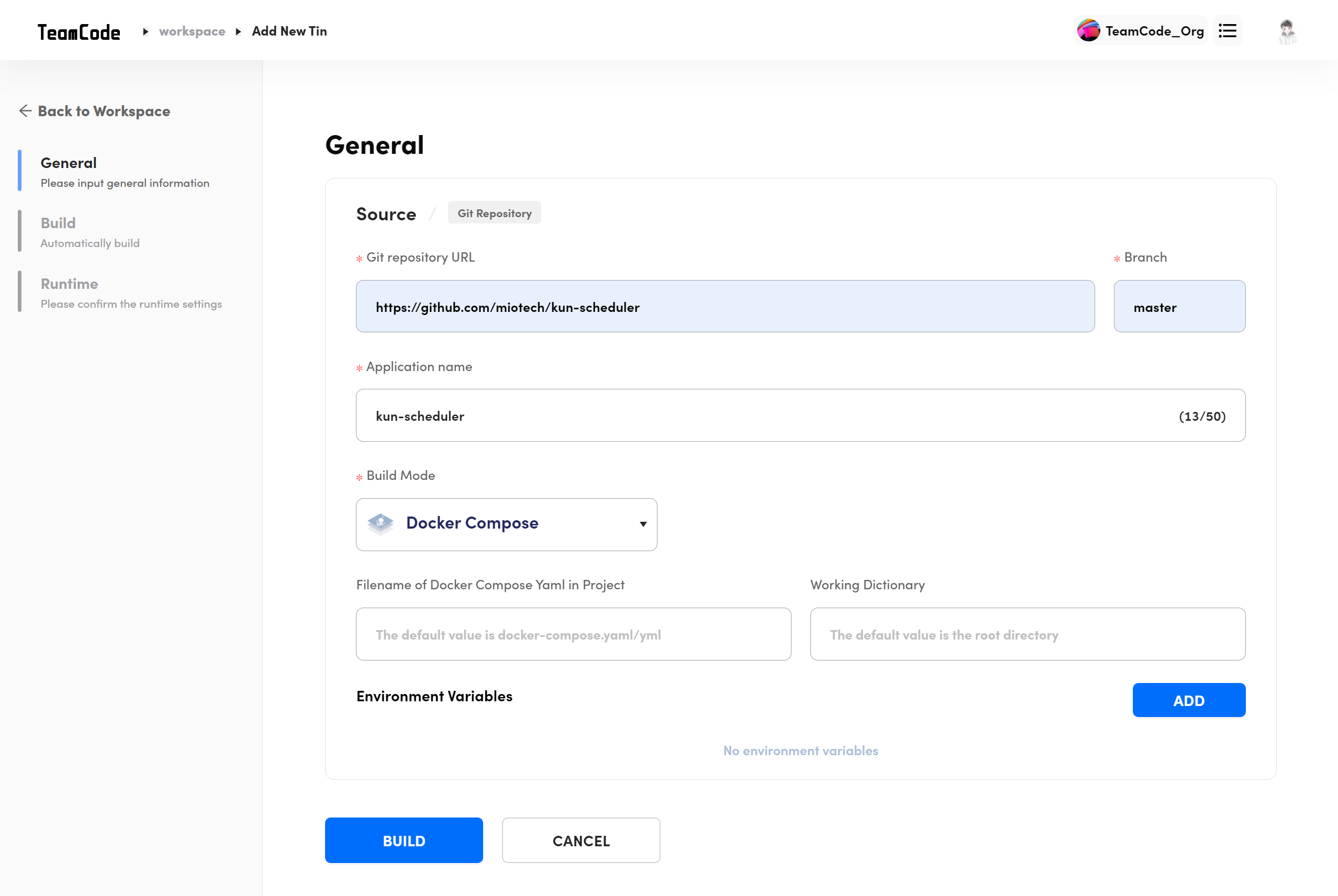 Select the build mode(Docker Compose, Dockerfile and Buildpacks are supported) and click Build.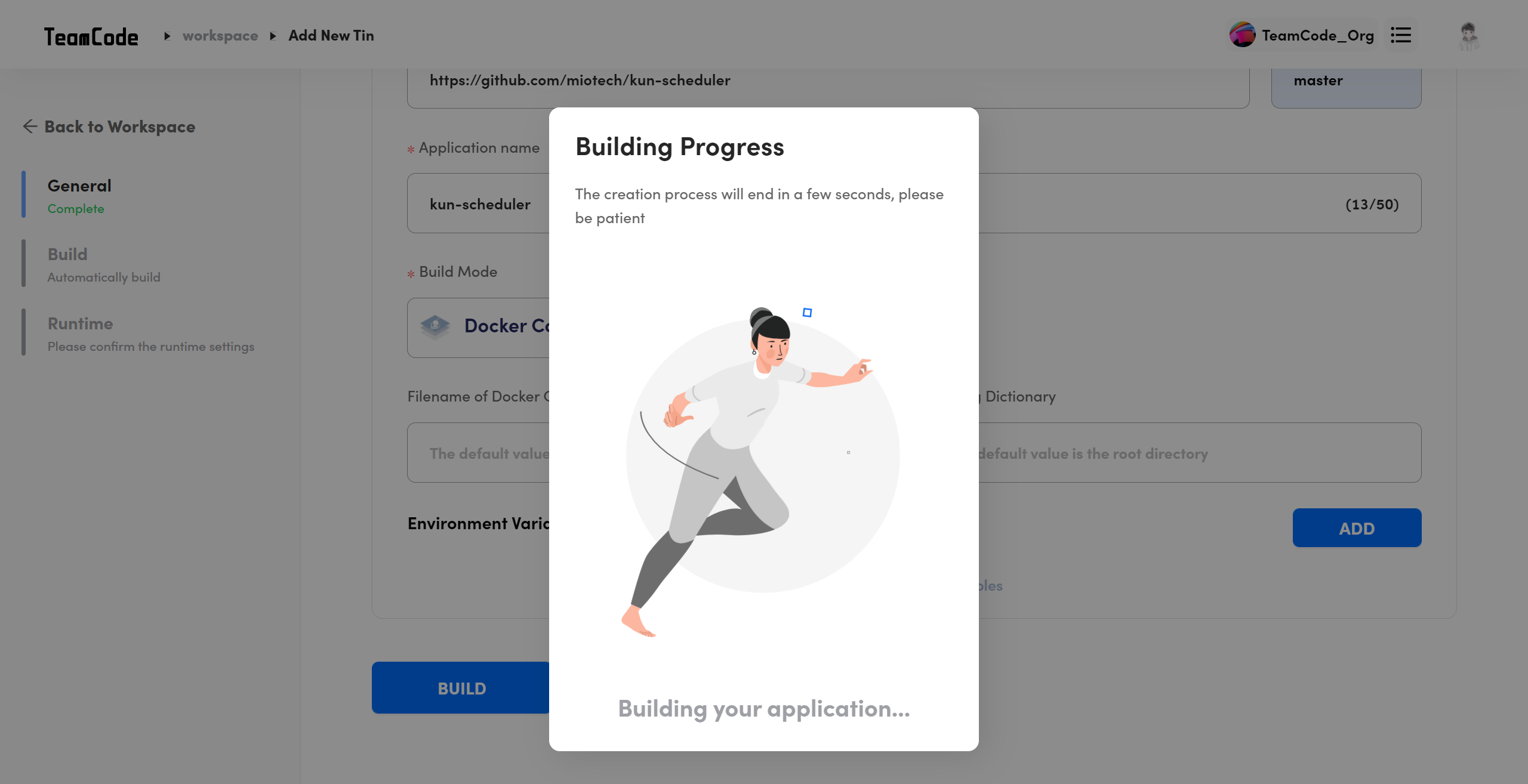 Modify the configuration as required and click "Apply".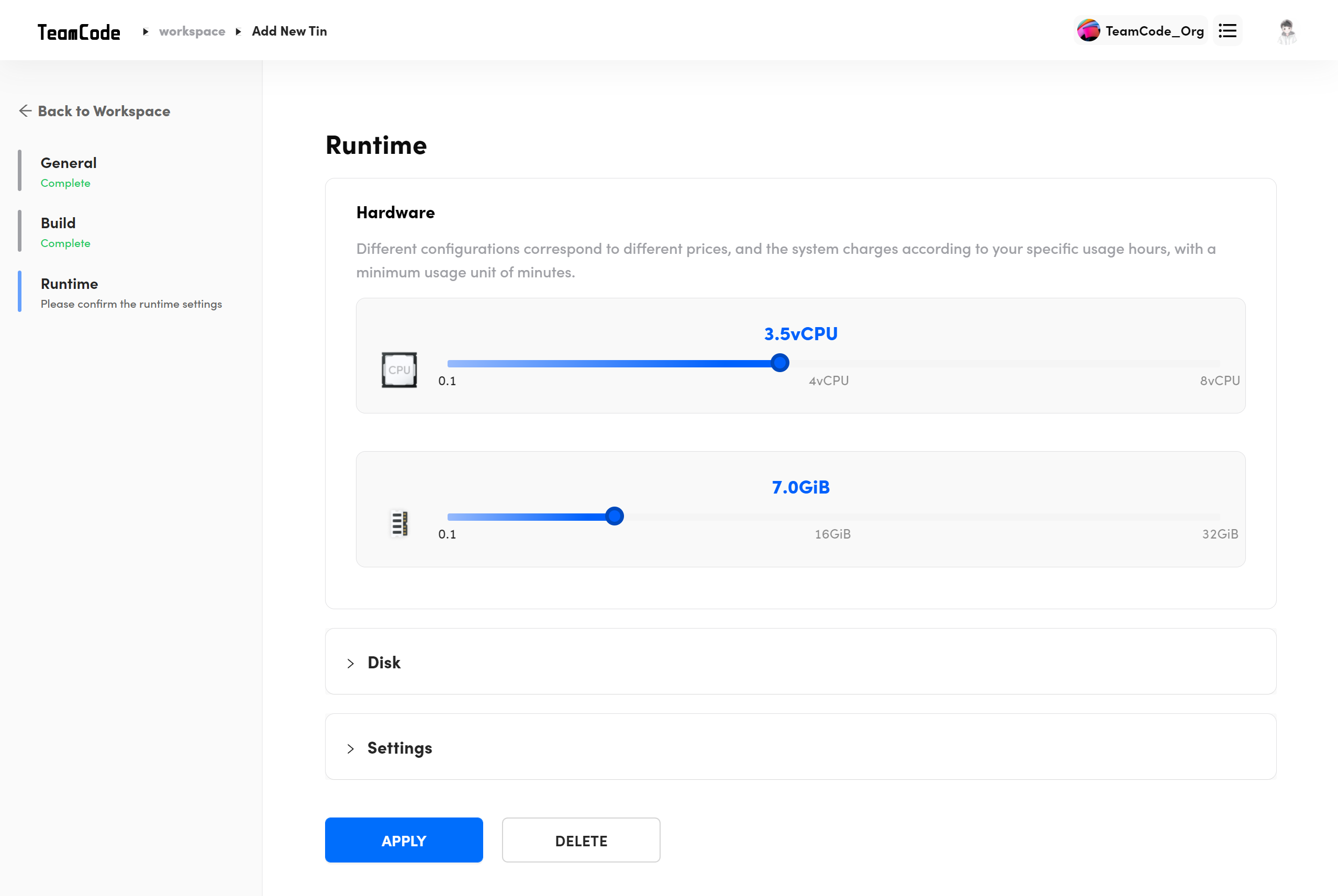 Congratulations, you have successfully created the Tin application.