Clone Tin Application
Copy the clone link on the distribution page and other users will be able to copy your Tin app by clicking on the clone link.
After clicking the clone link, users who are not logged in need to log in/register first. On the clone page you can:
View computing resources (CPU, memory) and disks.
View source information.
Modify the Tin application name and the organization and workspace to which the application belongs.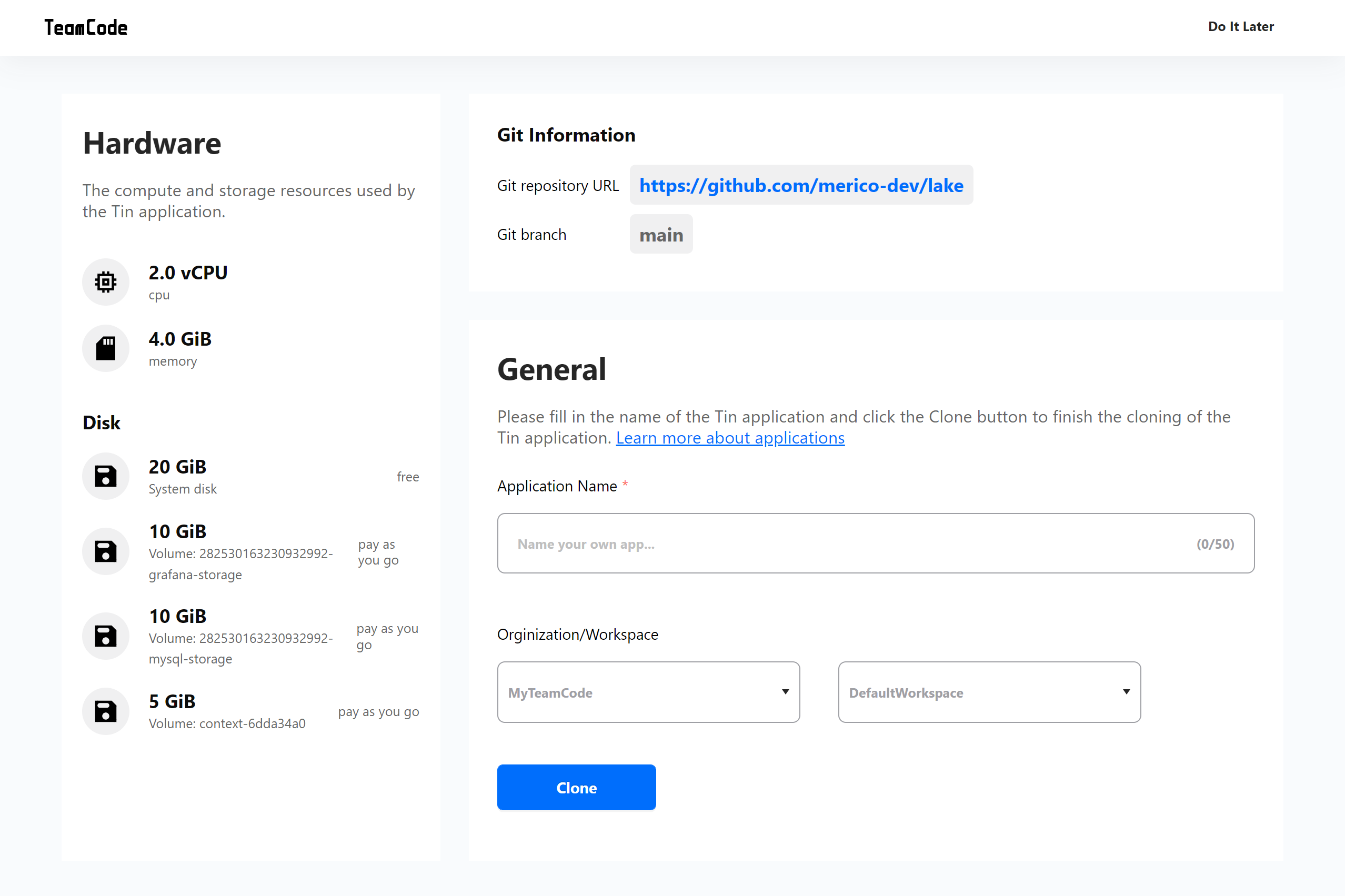 After completing the clone, you will be brought to the Tin details page, where you can click the "Start" button to start the Tin application.