Distribute Tin Application
As the owner of Tin app, you can distribute it.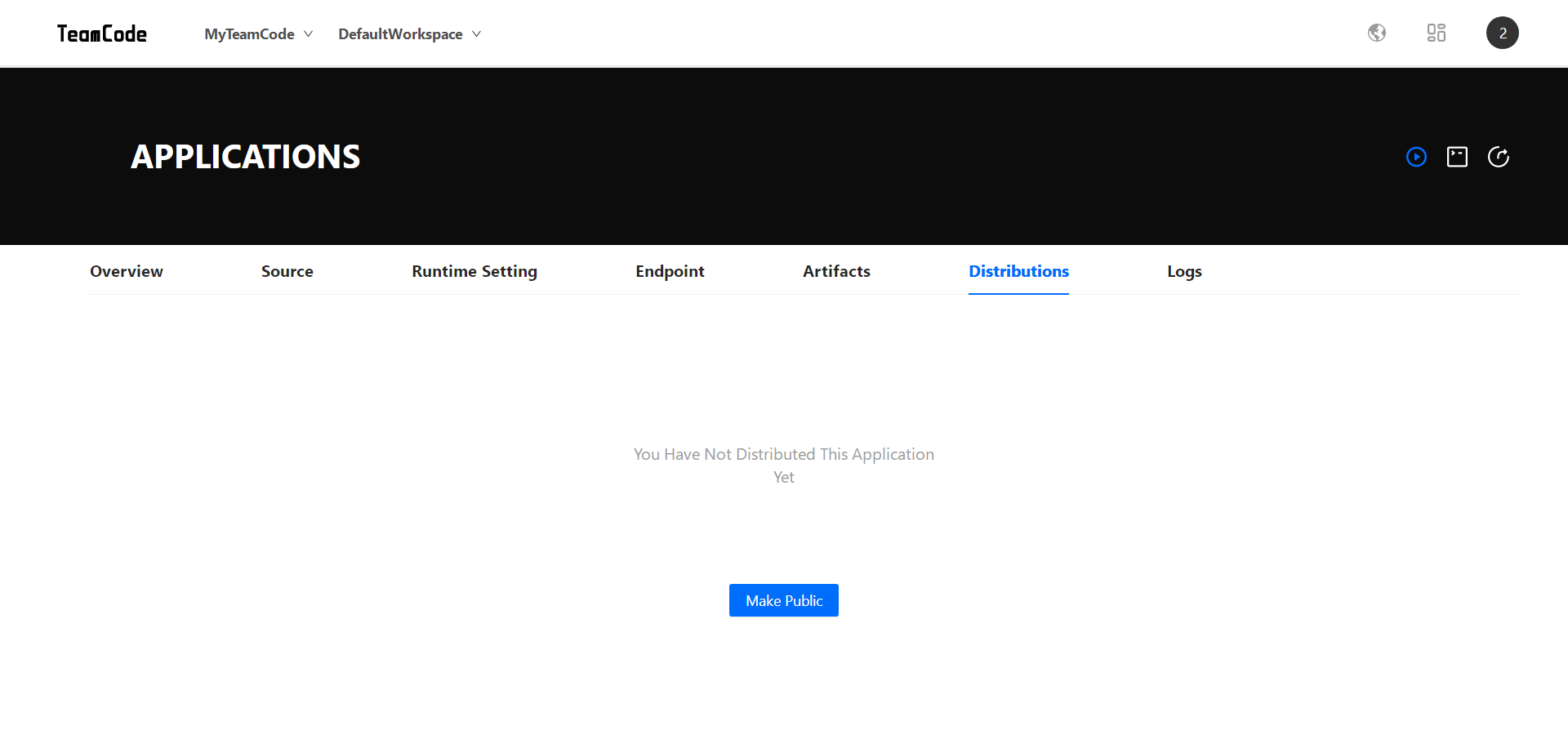 You can set the version number, primary endpoint, etc for the application on the distribution page. Selecting whether the application contains disk data when it is distributed.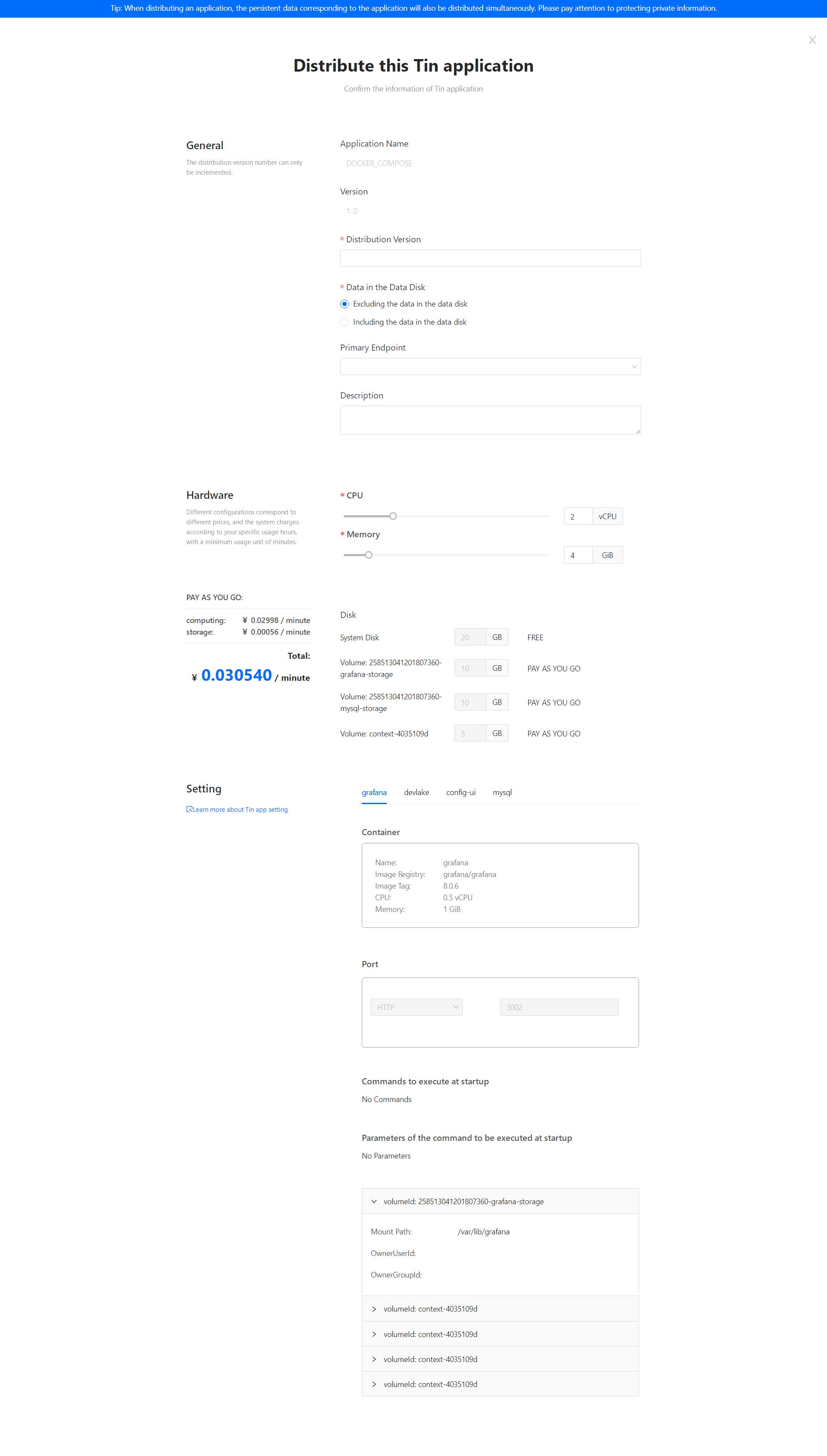 After you agree and check our privacy policy, click the Distribute button.

Then your Tin app is distributed successfully. As the owner, you can share the application to others through Badge Code or links. How to use Tin apps shared by others?
Tip: After the distribution is upgraded, the current distribution will be replaced and only the latest distribution will be retained.