Cloud-IDE
Start coding anytime, anywhere.
Connect to the web, open a browser and then you can start coding in the cloud.
Try Now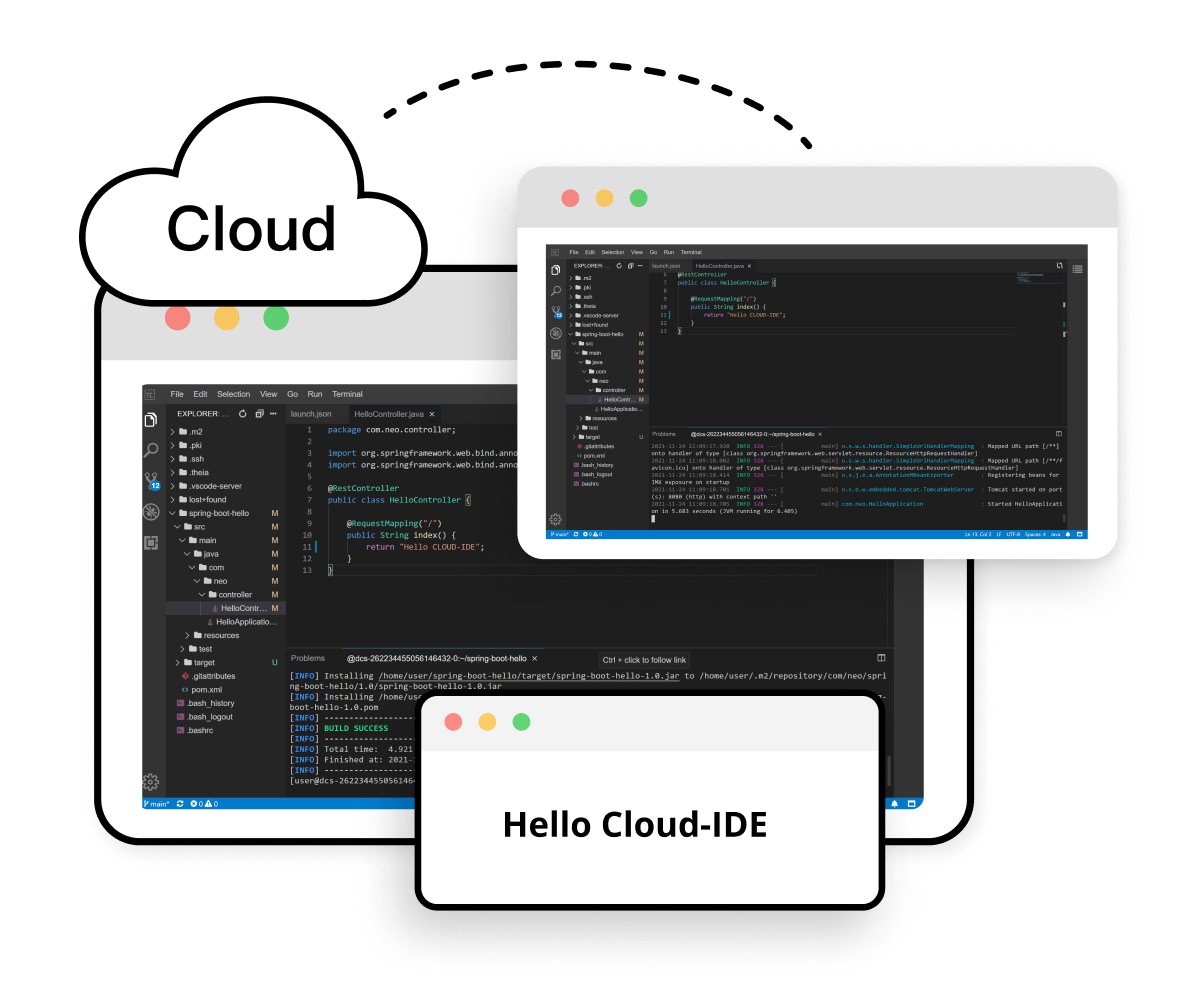 A lightweight online IDE with an extremely streamlined coding experience.
Support various programming languages.
Currently, Cloud-IDE supports Go, Python, Java, JS and other programming languages.
Support different platforms.
Whether on Windows or Mac, you can develop on the cloud by simply opening a browser.
As powerful as local development.
Cloud-IDE supports syntactic analysis, auto-completion, and highlighting.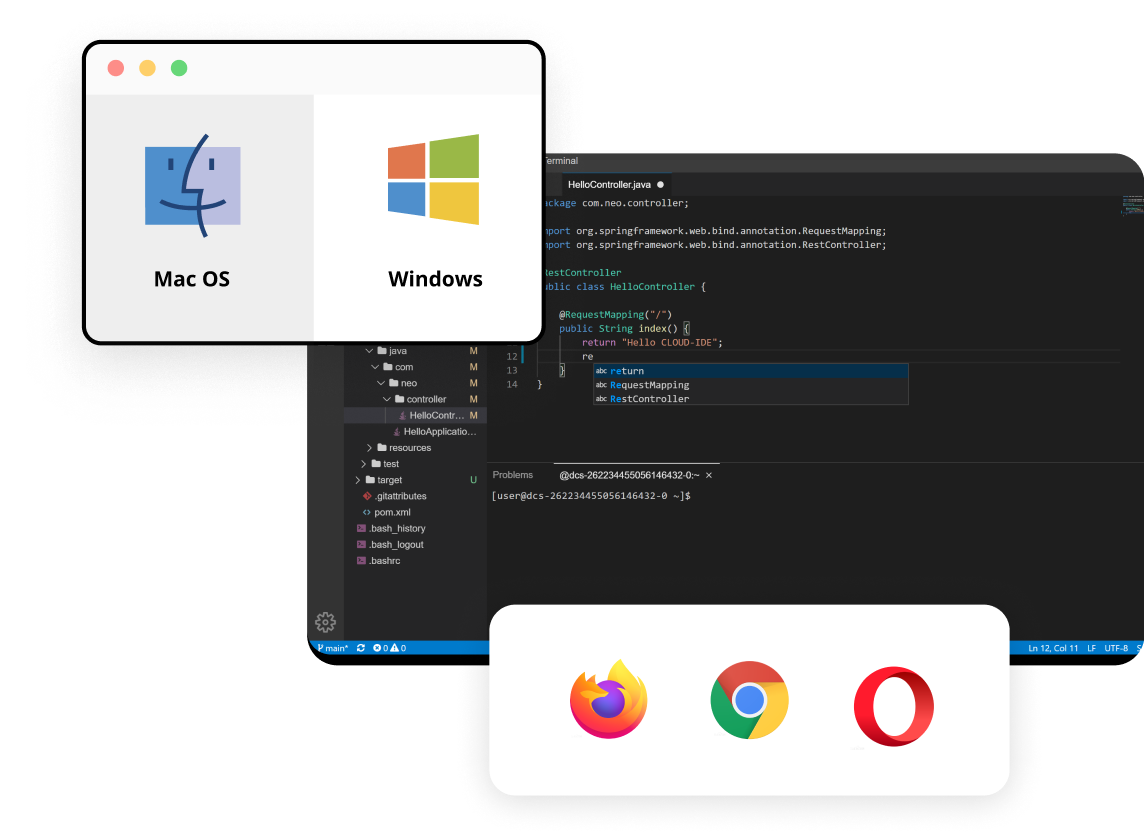 You can use Pylon (learn more), a remote development environment, for collaborative team development.
Create a team organization and add other team members.
Create a Pylon project in your organization and initiate it.
On the IDE selection page that pops up, select Cloud-IDE for cloud coding.
Try Cloud-IDE Now